There's been a lot of posts about growth lately, and we can't shy away that 2019 was a good year for us here at Solidify. Obviously, we're very happy about the fact that we're growing, but we are even more happy that more and more organizations are starting to realize the value of DevOps. Both software development and DevOps practices has for a long time been romances of ours, and we love sharing the passion. Seeing an increase in demand for DevOps services simply means that others are joining our cause, and this warms our hearts more than any company growth ever could.
That being said, we are finding it highly engaging to service more customers with DevOps expertise and services. This leads to to the very exciting announcement that we are opening up a new office in Copenhagen, Denmark.
We dream of being able to serve customers all across the Nordic and this is a big step in the right direction. With two offices in Sweden, one in Oslo and one in Copenhagen, we are now on our way to covering all our neighboring countries.
Kristinn Gunnarsson becomes CEO of Solidify Denmark
The person to run the Copenhagen office is none other than Kristinn Tyr Gunnarsson, an Icelander living in Denmark with significant DevOps and software development experience. He is a person capable of taking both small and large perspectives, leadership roles and - of course - highly competent within the DevOps and software development area.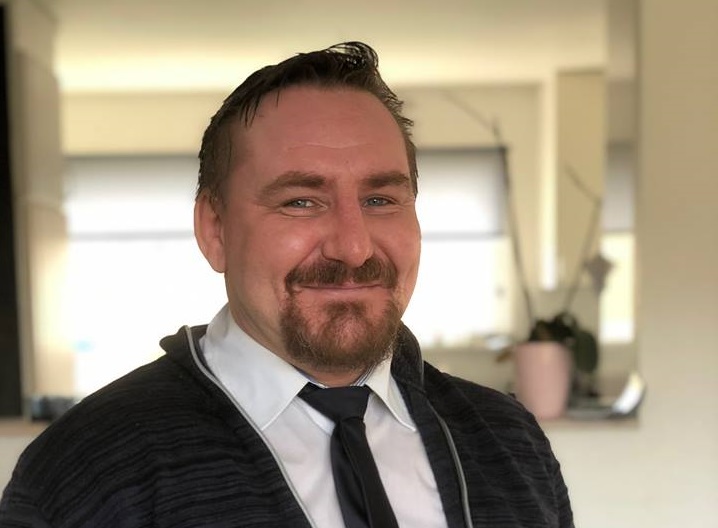 With over 20 years of experience in software development, he has touched on almost all aspects of the art. He's experiences with tools and frameworks such as .Net, .Net Core, Azure, Microsoft SQL Server, Octopus Deploy and Azure DevOps. In his previous work, he has been designing DevOps strategies that support Continuous Delivery using Microsoft Azure PaaS and SaaS services, planning and executing migration from older .Net framework to .Net Core and moving from IIS hosted applications to Azure WebApps/Serverless functions.
He has also held various leadership roles, all in relation to DevOps. In addition, he's also been doing DevOps coaching and cross-training between different teams to get a more streamlined DevOps experience across teams in the same department.
In short, Kristinn is perfect for the job. Here's how he feels about his new role and about joining Solidify in an exciting DevOps market:
Kristinn about his new role
I am truly excited to join Solidify and opening a Solidify branch office in Copenhagen.

My role as the CEO of the Copenhagen office will be to establish a presence in the Danish market and making sure that Solidify is recognized as a key player in the DevOps consultant market, delivering consultant service for the Microsoft Stack.

Joining Solidify was an easy decision for me. As soon as I started to talk to the key personnel in Sweden, the drive and enthusiasm made me want to jump on the opportunity to work for such a company. I was immediately drawn to the open culture and easy-going working environment.

I feel that Solidify is a perfect fit for the Danish market as Danish companies are embracing DevOps at a faster rate than ever. DevOps is becoming a standard for all companies that want to succeed in their digital transformation journey, and is a necessity for expanding solutions from on-premise to cloud-native solutions.

As consultants we need to be on the top of our game. It is vital to the success of any business to not just talk and act professionally but also to being able to deliver. I came across the following line when browsing through some of the presentations that Solidify had made, and it summarizes perfectly how I feel about consulting. It stated: "We don't just talk.".
Solidify CEO Magnus Juvas comments
I am really happy to have Kristinn on our team! Besides being the one leading our Danish operations, he will also contribute with expert skills in software development, Devops and Cloud. It is great that we from now on better can support our customers and partners in Denmark on their journey towards more efficient software development practices.
We are absolutely thrilled about this and look forward to helping companies and organizations across another border.
However, we still need more people that share our beliefs. Right now we're looking for experienced consultants to join our team in the early stages of the Copenhagen office and need all the help we can get. If you or somebody you know are interested, don't hesitate to send us an e-mail at info@solidify.se.